So by now you've probably heard all about the craziness over in the U.K. over the impending nuptials of William & Kate. Oh how magical, romantic, classic, regal, and tacky it will all be.
Screeeeeeeeech!!! *Record scratching*
Wait, tacky?
How could I call the celebration of the royal nupitals tacky you ask?
Well I'm not insulting them in any way. I happen to think they are an adorable couple, and I love all things regal and classy, so Diana was also fabulousity personified in my eyes. My problem is actually with the over-the-top souvenir creators who are trying to milk the event for any last dime they can collect with pictures of William & Kate including refrigerators and mugs with pictures of the happy couple Harry & Kate. Huh? Refrigerators? Harry? Yep. See it all with your own eyes below.
A cute (with cute meaning scary-looking) refrigerator for you to stock your crumpets, clotted cream, and fish & chips: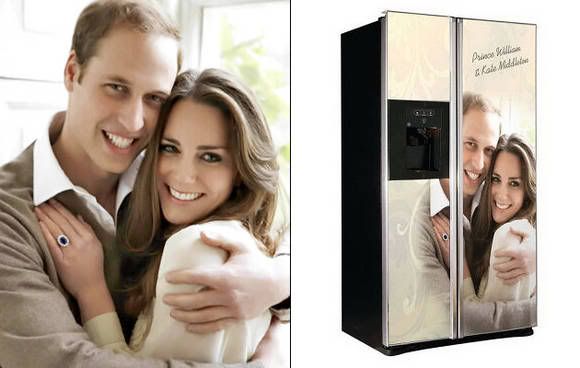 And a hilarously incorrect mug being sold by a distributor in China: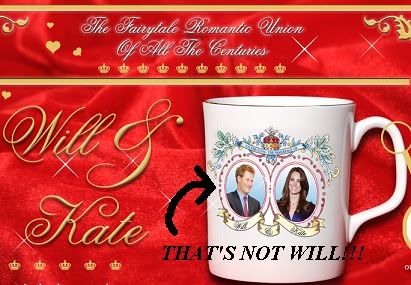 Fantastic.
PS – I love how it says "The Fairytale Romantic Union Of All The Centuries". I don't think that's quite what The Queen would be calling it if Kate Prince-jumped to Harry after marrying William.
Bottom line is, slow it down people. No one is going to mistake you for being ultra-classy is you have a William & Kate bedspread or a picture of their engagement photo on your shower curtain. A mug may suffice, but make sure the right prince is in the picture first.
{{{ The Wonderful World Of Miss TLC }}}
Tags:
Kate
,
Memoribilia
,
William